Toronto, Ontario ⁠— BMW's all-electric 5-Series sedan will incorporate technology that allows drivers to change lanes quite literally in the blink of an eye.
The car's optional Highway Assist system allows drivers to change lanes by just looking in the rearview mirror. If a glance is detected, the car will suggest a lane change, and the driver confirms it by looking in the corresponding side mirror. The driver never has to touch the turn signal.
"The Active Lane Change performs the necessary steering movements automatically up to a speed of 130 km/h, traffic conditions and speed limits permitting," according to BMW's press release.
The BMW 5-Series will rely on a control panel almost exclusively controlled through a screen, which also "offers a wider range of digital content for information and entertainment, faster update cycles for functions, improved information on charging points for electric vehicles and optimized access to many specific online services."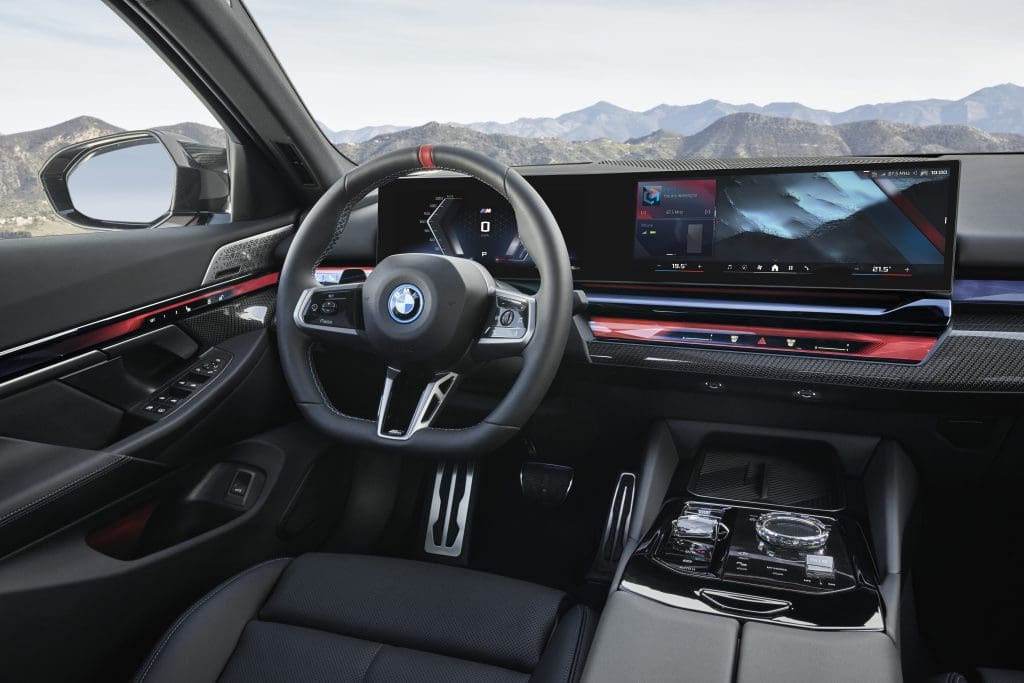 "Driver and passengers can play casual games while the vehicle is stationary, for example, to occupy waiting times while charging the high-voltage battery of the BMW i5," wrote BMW.
"A broad range of video streaming is possible on the Control Display," the OEM added.
This eighth generation of BMW's popular 5 Series is set to launch, alongside this new eye-controlled lane change technology, in October. The 530i xDrive will tout an MSRP of $70,500; the i5 M60 xDrive will have an MSRP of $95,000, said BMW via press release.
This article was first published on EV Repair magazine.